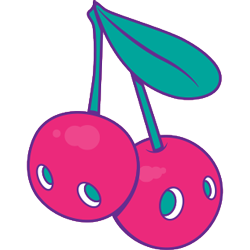 STRAIGHT UP AUTHENTIC
VIETNAMESE FOOD
DRINKING SNACKS

MÓN ĂN CHƠI

PRAWN CRACKERS

BÁNH PHỒNG TÔM

traditionally served as a snack or eaten with salads, these crackers are made from tapioca starch, fresh shrimp, duck egg, garlic + onion (DF)

ROASTED GARLIC + CHILLI PEANUTS

ĐẬU PHỘNG RANG TỎI ỚT

the favourite Vietnamese snack for after-work drinks (DF,GF)

BEER DRINKING CHICKEN

KHÔ GÀ LÁ CHANH

the tastiest of all the beer-drinking snacks served street-side – dried chicken seasoned with lemongrass, lime + chilli (DF,GF)
VIETNAMESE BAGUETTES

BÁNH MÌ

• PORK • CHICKEN • TOFU + AVOCADO (VG)

with pickled carrot, daikon,  coriander + home made mayo, served with or without traditional pate + sriracha
SMALL PLATES

MÓN KHAI VỊ

FRESH SUMMER ROLLS

GỎI CUỐN

avocado with peanut hoisin sauce (VG,DF,GF*)

CRISPY PORK SPRING ROLLS

CHẢ GIÒ

with traditional Vietnamese fish sauce (DF,GF)

VEGAN NEST SPRING ROLLS

CHẢ GIÒ RẾ CHAY

with super saucy sriracha (VG,GF)

STICKY FISH SAUCE CHICKEN WINGS

CÁNH GÀ CHIÊN NƯỚC MẮM

with fresh herbs (DF,GF)

STICKY TAMARIND SPARE RIBS

SƯỜN RANG ME

chilli, lemongrass, pickles + fresh herbs (DF, GF)

PRAWN, COCONUT + TURMERIC BITES

BÁNH KHỌT

fresh herbs, lettuce, pickles, sweet + sour fish sauce (DF,GF)

GRILLED MUSSELS IN HALF SHELL

VẸM XANH NƯỚNG MỠ HÀNH

 

served with spring onion oil, crushed peanuts, fresh herbs + green chilli sauce (DF*,GF)

SALT + PEPPER SQUID

MỰC CHIÊN TIÊU

house made green chilli sauce + fresh herbs (GF)

VIETNAMESE STYLE VEGAN WONTONS

HOÀNH THÁNH CHAY

mushroom, tofu, mung bean, carrot, onion, sweet + sour soy sauce, + fresh herbs (DF,VG)
LARGE PLATES

MÓN CHÍNH

TRADITIONAL BEEF NOODLE SOUP

PHỞ BÒ

rice noodle, onion, spring onion, coriander, bean sprouts (DF,GF*)

*add traditional meatballs $3

CHICKEN NOODLE SOUP

HỦ TIẾU GÀ

southern style chicken noodle soup, bean sprouts, fried garlic, shallot, spring onion, coriander (DF,GF*)

TOFU + VEGETABLE NOODLE SOUP

HỦ TIẾU CHAY

tofu, wonton, broccoli, cauliflower, bean sprout, fried shallot, coriander (DF,GF*,V,VG)

CREAMY CHICKEN CURRY

CÀ RI GÀ

coconut cream, carrot, broccoli, cauliflower, bamboo shoots (DF,GF,VG*,V*)

WATERFALL CHICKEN

CÒM GÀ XÔI MÕ

chicken poached in a spiced broth then deep fried + served with ginger rice + fresh side salad (DF,GF*)

SPICY PRAWN + COCONUT FRIED RICE

CƠM CHIÊN TÔM

ginger, mix veggie, sprouts, peanut, pickles, herbs (DF,GF,V*) *add fried egg $2

TOFU + NEST SPRING ROLL NOODLE SALAD

BÚN CHẢ GIÒ CHAY ĐẬU HỦ

lettuce, pickles, peanuts, herbs, spring onion oil + soy sauce (DF,VG,V)

GRILLED MEAT NOODLE SALAD CHOOSE CHICKEN OR PORK

BÚN THĮT NƯỚNG

lettuce, fish sauce, pickles, peanut, bean sprouts, spring onion oil, nuoc cham dressing (DF,GF) *add veggie nest spring rolls $3

VIETNAMESE DUCK SALAD

GỎI VỊT

apple, celery, pickled carrot, onion, garlic, lime dressing, herbs, peanut + prawn crackers (DF,GF*)
DESSERT

MÓN NGỌT

COLD BANANA SAGO PUDDING

CHÈ CHUỐI

with coconut cream + peanuts (DF,GF,V,VG)

WARM BLACK STICKY RICE PUDDING

CHÈ NẾP THAN

with black eyed beans, coconut cream + dried jackfruit (DF,GF,V,VG)
COCKTAILS

CỐC TAI

LUCKY LOVE POTION

pink gin, tart cherry, strawberry + hibiscus soda

OH SO FANCY

lychee, rosewater + french sparkling wine

HOT LIPS

coconut infused tequila, lime, guava juice + chilli salt

PASH + DASH

passionfruit infused white rum, lime, soda + mint

SAIGON SOUR

lemongrass infused gin, cointreau, soda + lemon

JUICY GOSSIP

peach infused vodka, aromatic bitters, gingerbeer, lime + mint

TALL, DARK + SPICY

gingerbread spiced rum, lime + gingerbeer

SKINNY DIP

watermelon infused vodka, lime, soda + mint

I KNOW HOW TO MAKE A MANGO BANANA'S

banana infused vodka, mango juice + coconut milk
BEER + CIDER ON TAP

Easy Lager

Heartbreaker Cider
BOTTLES + CANS OF BEER

Saigon Special Green Label
COFFEE

CÀ PHÊ

Authentic Vietnamese Coffee
WINE LIST

RƯỢU

Da Luca Prosecco

refined + refreshing, white peach + apricot

Pol Remy Brut Cuvee

elegant + graceful, brioche + creamy lemon

River Delta Rosé

flirtatiously fruity, raspberries + strawberries

Mountford Liaison Riesling

exquisitely complex, honey + marmalade

Stanrock Albarino

crisp + refreshing, citrus + granny smith apple

Kahurangi Mount Arthur

opulence + finesse, rockmelon + exotic fruits

Whalebone Bay Sauvignon Blanc

mouth-wateringly fresh + juicy, passionfruit + citrus

Decibel Sauvignon Blanc

opulent + herbaceous, honeydew melon + basil

W5 Gewurztraminer

perfumed + exotic, mango, lychee + rose

Trout Valley Pinot Gris

luscious + lingering, baked pear + subtle spice

Summerhouse Pinot Gris

sweet + full bodied, baked pear + subtle spice

Mount Olympus Chardonnay

rich + creamy, voluptous + ripe with subtle oak

Te Mata Estate Gamay Noir

serve chilled, seductive dark fruit, wild berries + star anise

Rachelle Merlot

supple + fleshy, blackberry + thyme

Third Generation Shiraz

medium bodied, juicy, jammy fruit, chocolate + spice
We'll take your mobile phone number and add you to our waitlist.
It's a fancy app that sends you a text message as soon as your table is ready.
It works really well here at Rice Rice Baby and at ten's of thousands of restaurants around the world.
We don't take bookings and we treat everyone the same. See you soon xo
BUY A GIFT VOUCHER
Make birthdays or special occasions easy with
a gift voucher from Rice Rice Baby.
WANT TO THROW AN EPIC PRIVATE PARTY AT YOUR HOME OF OFFICE?
We provide a catering service for both private and corporate events large or small.